Manage the College Admissions Frenzy By Following These Tips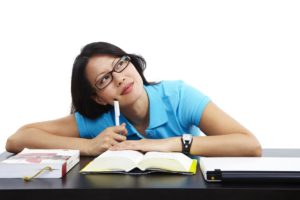 Managing the college admissions frenzy is not an easy task.  Between the pressure of deadlines and all the requirements in order to submit pristine and complete college applications, there is a lot to handle!
Students now apply to an average of a dozen universities to assure acceptance into a college because of the competitive nature of admissions. What has created this competitive environment and how are students empowered to take charge? What is the best way to manage the college admissions frenzy?
Universities are huge businesses from their endowment funds to their desire to fill their classrooms. Enrollment management has become a major component and colleges go to great lengths to win over students.
Here's how to manage the college admissions frenzy:
Students can express interest in multiple universities by:
• Attending representative meetings
• Calling admissions offices (not too often)
• Contacting regional advisors
• Signing up on mailing lists
• Visiting campuses
Colleges have a wide range of elements on their applications and these variations may cause confusion for students. The process is challenging because many students are not getting the proper guidance counseling they need. There are outstanding counselors in high schools, but the counselor to student ratio is overwhelming (some counselors manage 500 students).
Students must advocate for themselves:
• Set up an appointment with your high school advisor and collect materials for college preparation.
• Ask Questions
• Make sure you are enrolled in college prep courses.
• Look at your transcript to make sure there are no errors and see what is reported to colleges.
• Do Research. There are approximately 4,000 colleges in the U.S. and many hidden gems. Finding the best match is possible if you put in the work.
• Make yourself stand out from the masses by finding what interests you and getting involved in extra curricular activities.
Many families believe that the way to future success is through attending a top tier school. A Harvard education cannot be dismissed as meaningless. However, our world is full of successful and influential people that attended state universities or other far from elite status schools.
The angst and anxiety of the college admission process has reached new levels as the term "college admission frenzy" frequents the media. Follow these suggested tips to avoid the college admissions frenzy. As students you are empowered to take charge of your college admissions process because ultimately universities want you. There is a right school for everyone!
The more you know the better you will be equipped to tackle th challenging questions colleges will ask.
Gain knowledge about the college!