How Will You Make Your Final College Decision?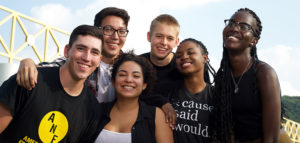 So, just how will you make your final college decision? There are lots of variables to consider.  Below are questions you may want to ask as well as what to do once you are admitted.
After completing college visits, researching online, submitting applications, essays, supplementary materials, gathering recommendations and participating in interviews, you will soon be making your final college decision. Since students have several weeks to notify colleges of their decision, it may be wise to visit again as an accepted student. In contrast to visiting on an earlier college tour, your questions as an accepted student may become more detail oriented. It is best to visit when colleges are in session. So, plan your trip accordingly.
Here are some questions to ask:
Ask about orientation, the dates, location, agenda, accommodations, cost
Learn more about campus safety
Ask to see a calendar of semester events
You may want to know how you obtain credit for AP, IB and/or college level courses completed
Learn about the career center and job placement services offered
You may want to know how diversity is promoted on campus
Ask how prompt academic feedback is received on student performance
Learn if students participate in community based projects and get real world experience through internships
Ask how students with similar interests meet each other
Ask about their retention rate
See if there are any hidden costs
Contact financial aid office
Things to do on your visit once admitted:
Visit the college (major) to which you were accepted at the campus and see if they provide honors courses
Preview dorms, locations, specialties, learn how roommates are assigned and pay housing deposit early when you choose a college. If you visited once, review what you missed — recreation center, student union, counseling center and health care facility
Talk to other students if not on campus use social media
Audit a course
Eat a meal on campus
Look through recent issues of the campus newspaper. This can be done online as well.
Once you decide, make sure you know the college's enrollment deposit deadline. Many colleges have a May 1st deadline.
Making the final college decision is not easy. In addition to preferences on campus, there are financial considerations as well. Do make sure to visit the financial aid office if that is applicable to you.
Remember that if you are an accepted student, that college wants you. Go ahead and ask any questions that will ultimately make you more comfortable, happy and successful at your chosen college.
If you are still waiting for admission decisions read this for guidance: Waiting For Admission Decisions
If you have been waitlisted and are unsure of next steps read this: Waitlisted at your colleges? Here's what to do!