Common Application College Essay & Writing Supplements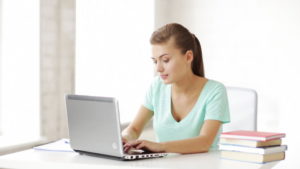 The Common Application college essay is a chance for admission officers to get to know you, beyond just the information entered on the application form questions.
Each of the colleges listed on the Common Application has the option of including a writing supplement. This is where the individual college may ask additional essay questions to gain more insight about the applicant.
The Writing Supplement is unique. The colleges where you choose to apply will be the main part of your Common Application. However, one specific college will only see their writing supplement and one college does not see the supplement of another college. Colleges can ask many kinds of short questions and writing supplements will differ. Each writing supplement, regardless of the requirements is a chance for the student to submit additional information. Essay topics on the writing supplements should differ from the topic selected on the main part of the Common Application's Writing Page.
Review the entire Common Application on an ongoing basis. Look carefully at exactly what the colleges will learn about you from your application. Focus on your essays, activity list and recommendation letters. The essays on the writing supplements should be a way for the student to elaborate on their ideas and enhance their profile. It is essential that the student does not repeat on the writing supplement what is evident elsewhere on the application. Remember to continually provide new information.
Research each college where the student plans to apply. Read their mission statement; identify their core values and how that relates to the student. Learn about academic programs of interest. Many colleges ask why a student would be a good match for the college. It's important to be specific in that response.
Do optional essays. Completing these additional essays is a must, showing colleges more about the student as well as inferring their ambition, determination and willingness.
Watch the word and character count for each essay. If a student does not mind this requirement, they risk not having what they write visible to the colleges where they are applying.
Although writing supplemental essays means more work, it is also an opportunity for admission officers to know the student better. Often times these essays are short. Yet, they can offer valued information about the student. Something applicants should maximize.
Writing these common application college essays is not an easy task but can be an enjoyable one – Please contact us for additional guidance: http://college-connections.com