Weekly Highlights in College Admissions for Feb 25, 2016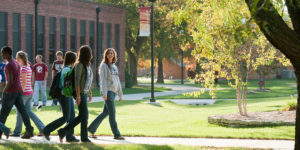 We're embarking on a new weekly column highlighting what our company is up to, articles of note and general college admissions news.
Weekly Highlights
How much time does an admissions officer really take to read your college application? Seven minutes says one former officer in a recent Money article.
Many of you seemed to resonate with the article by Dr. Tim Jordan, posted on our Facebook page. Does it really matter which college you end up going to? What say you?
For the high school students – do you really need to take that party picture and post it on Instagram or other social media? College admissions officers are checking your social media, so it might be time (NOW) to clean up your social media feeds.
New SAT – March 5, 2016
As you know, March 5, 2016 is the first time the new SAT will be administered. Be advised results will be delayed. Below is a quick guide of what's changed. Click on the image for the larger version.
Be sure to visit us on Facebook and catch more updates and tips! We're also on Twitter and LinkedIn. See you next week!