Waitlisted at Your Colleges? Here's What to Do!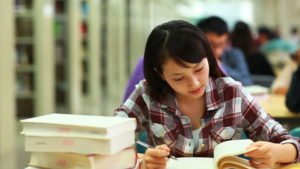 Here are some tips that can help if you have been waitlisted at your colleges AND are still interested in attending any of those colleges:

Write a cover note to your college, and make sure you re-emphasize why you are a good match and what you will do to be an asset to their community. Keep it short but add detail where possible.
Contact the admissions office via email and/or personal note and express your interest in attending as colleges like to accept students they know will attend.
You should update the admissions office with any new achievements, activities or honors. Do not repeat anything that was on your original application.
Send them a copy of your most recent transcript.

If a college where you are waitlisted is your first choice, make sure you say so!

See if you can arrange an interview.

It's okay to ask an admission officer what you can do to increase your chances of gaining acceptance.
Make sure the college keeps your name on the waitlist until the end of summer. If you decide to attend another college, notify the waitlist college as it will open a spot for another student.
Try to learn who your regional representative is and contact them. Chances are, they have already read your application and could be a potential advocate. It is okay to contact your rep every few weeks to confirm your continued interest in gaining acceptance. You may also notify them with any new activities or honors.
If you have been waitlisted at more than one school, you can follow up on more than one waitlist. After all, you may be interested in more than one college
If you initially checked that you needed financial aid, but now don't, then let the college know (or have parents call the financial aid office) you are a full pay student.
Remain proactive and every month notify the college(s) that you are still interested in attending. This may be especially true after May 1st when first deposits are due. Colleges need to know you have not decided to attend elsewhere
You should review carefully the colleges where you have gained acceptance, as you may want to get a deposit in by the May 1st deadline. If you are waitlisted at your colleges and do get off a waitlist, you may lose the deposit made at another institution
If you get in off the waitlist, you may want to revisit the college before making a final decision.
Getting waitlisted at your colleges is difficult. Students feel as though they are in limbo and still not done with their application process. Follow the "to do" tips above and focus on the colleges where they have been accepted!

Best of luck!
Like us: http://www.facebook.com/collegeconnectionsfans
Google +1: https://plus.google.com/103970037124326974219/posts