Tips For The College Interview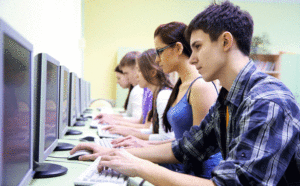 Most admissions officers say an interview plays only a minor part in the admissions decision, but it may be more important for some if an admission decision has not already been determined. A college admissions interview is a great way to communicate things that admission officers would not otherwise know by looking at a college application. Not all colleges offer interviews; however, students can check with the colleges where they apply.
Most college applicants will meet with a representative from the admissions office. This could be an admissions officer, alumnus or current graduate student. Students should go into the interview alone and anyone accompanying them should wait outside.
A college interview is meant to be friendly and conversational. The interviewer is looking to gather an impression of the student and see how much interest they have in their college. It is wise to do some research on the college where they are interviewing and know why they would like to attend that school. Students should prepared to answer questions in complete sentences and speak clearly and knowledgeably.
Many interviewers will finish the interview by asking if there are any questions. Students should have a couple of questions prepared. If they meet with an alumnus or current student, they may want to ask them why they selected that school. At the end of the interview, do thank the interviewer and get their contact information. Students can then follow up with a thank you email or note. This may be noted in their file. Sign up for interviews as early as possible as some colleges do fill their interview spots.
A few interview tips:
1. The first four minutes of the interview usually sets the tone. Get it right at the start, and it can go well.
2. Have questions of your own, and make sure they are not obvious, factual ones.
3. Dress informally so you are comfortable, but not too informally (avoid jeans or flip-flops).
4. Be punctual.
5. There are no trick questions coming up; this is not an interrogation. Interviewers want to engage you in conversation — and — yes, they want you to be comfortable.
6. Don't talk too much. Catch yourself and stop. Think internally for a few seconds before responding to questions.
7. Remain conscious of your body language and don't play with your hair or you're your nails. You may be nervous — but don't act it.
8. Have thoughts about the last book that you liked; the last film, favorite website, magazines you read; and tell the truth. Students should be able to articulate what it is about them that make them a good fit with that particular school.
Also, students should be prepared to speak intelligently about what they've done for or in any groups in which they have participated. Bring a resume in case it's requested.
The number one thing is for students is to be prepared to thoughtfully discuss their academic preparation and achievement record.