The New Coalition Application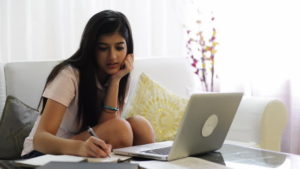 On Saturday, October 3rd, three Board Members of the new Coalition Application, Barbara Gill, Associate Vice President for enrollment management at the University of Maryland, John Latting, Assistant Vice Provost for undergraduate enrollment and Dean of Admission at Emory University, and Audrey Smith, Vice President for enrollment at Smith College  presented a summary of their "work in progress" to an audience of over 500 people at the National Association for College Admission Counselors (NACAC) Conference in San Diego. The announcement of this new application hosted by 83 colleges in collaboration with CollegeNet came just a few days prior to the conference, setting up a storm of conversation and questions. The Coalition Colleges want to increase college access for all students and add another way to apply in addition to the several online applications that currently exist.
Although many of these colleges currently use the Common Application, this Coalition for Access, Affordability and Success stems from the technological and other difficulties the Common Application had in 2013. These 83 institutions feel like they are spectators in the admission process, inhibiting innovation and insight on student performance. Therefore, the new Coalition Application will have virtual lockers for students where they can enter their work and accomplishments over a four year period of time.
The Coalition intends to first release this application to students in January, 2016, which could change the way students apply and perhaps revolutionize the college admission process. Although the intention of the Coalition Colleges is to provide early preparation and access to all, others are concerned that high school will become about college prep and perhaps be inappropriate for students working on their virtual lockers as early as 9thgrade.
Along with Coalition Board Members, college counselors have many questions with the new Coalition Application and wonder how something that is a "work in progress" can be launched for the public as early as January 2016.
The Coalition's virtual locker is planned to include: extracurricular activities, interests, writing samples, college essays, videos and more. Information to the colleges where the students choose to apply will not be available to them until the student releases their locker during their application season.
The Coalition states, "To join, colleges must show that at least 70% of students graduate within six years. Private colleges must pledge to meet the demonstrated financial need of all U.S. students; public schools must have affordable tuition for in-state students and solid financial aid." Los Angeles Times
The Common Application will remain available. However, those using the Coalition's virtual locker will not need to submit the Common Application. The Coalition colleges will still accept the Common Application.
Many unanswered questions remain:
Will colleges favor one application over the other?
How will the virtual locker be evaluated?
Will these universities use interaction with the locker to measure demonstrated interest and factor that into admissions decisions?
If a 9th grader adds you to their "my colleges" list, what type of communication do you picture having with them?
How do you plan get message out to underserved students?
What will the competition aspect be like?
What are hard timelines for the application
Is this launching too soon?
Ultimately, the Coalition colleges will be able to tailor their applications by asking for specific items from the students' lockers. The goal is to make the application more holistic and gain more insight on applicants over a period of time. The Coalition believes in early engagement, being more transparent, increased interest in the public and collaboration. These are fine ideals with good intentions. However, the implementation is yet to be seen and many questions must be answered. These colleges want to guide their own progress and are committed to making the Coalition Application work for all students.
Here is a link to the list of Coalition Colleges – both public and private: http://www.coalitionforcollegeaccess.org/members.html
We welcome your comments and questions!