Get First in Admission Results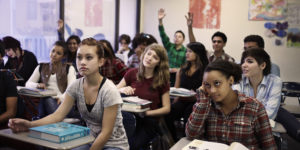 Students now apply to an average of a dozen universities to assure acceptance into a college because of the competitive nature of admissions. How are students empowered to take charge of their college process and become first in admission results?
Students can express interest in multiple universities by:
• Attending representative meetings
• Calling admissions offices (not too often)
• Contacting regional advisors
• Signing up on mailing lists
• Visiting campuses
• Communicating via Social Media
Colleges have a wide range of elements on their applications and these variations may cause confusion for students. The process is challenging because many students are not getting the proper guidance counseling they need. There are outstanding counselors in high schools, but the counselor to student ratio is overwhelming (some counselors manage 500 or more students).
Our team of top college counselors service the individual needs of their students making sure that pristine college applications are submitted.
Read what some of our students say:
Student 1:
My parents found College Connections for me when I was about to start my senior year. I was attending a public high school and was trying to get into an ivy, so they figured the incredible competition at the schools I was looking at justified hiring a college aid. They looked at multiple services (some of which cost upwards of 7 times what College Connections aid cost) and they determined College Connections seemed to have a lot to offer at an amazingly reasonable price. Hands down the most important service offered was reviewing essays; I like to think of myself as being a pretty good writer, but I had no idea what sort of material colleges were looking for/what they are used to seeing. My college counselor not only was able to help me figure out what made sense to write about, but she also helped me improve my writing to be some of the best I have ever done. My dream school had always been the Wharton School of Business at the University of Pennsylvania, but I never really thought I had much of a chance. With the help of College Connections, I wound up getting accepted. I fully recommend College Connections' team of top college counselors because in addition to being first in admission results, my counselor helped relieve the college stress. I had done a good deal of independent research about how to get into colleges, but I had no idea how to actually go about applying. My college counselor was able to help me best compile my application and essays and was also able to answer some of my highly specific questions I could never find answers to elsewhere.
Student 2:
I applied to 10 schools. I have gotten into 9 so far. For some of those schools, I did not have the GPA or SAT scores that many schools required. College Connections helped me overcome my deficits and made my applications shine in terms of everything else. I can say without a doubt, and I would say this to any student or parent, that College Connections made the difference in me getting accepted into my #1 college. Without the team of top college counselors at College Connections, I believe I would have gotten a rejection letter, instead of the wonderful acceptance letter I received
Student 3:
College Connections and their team of top college counselors are amazing. My counselor really took the time to help me get exactly what I wanted. I had no idea what I was getting into, where I wanted to go, or how to go about applying. My counselor helped me to figure out the types of things that I was looking for, and find a great set of colleges to apply to. I was helped with every part of the application-My counselor was always patient, helpful, and careful, going over absolutely everything to make sure that it was absolutely the best that it could be. As a result, I got into more schools then I ever thought I would, and am so excited to be in college.
Student 4:
College Connections is fantastic. My consultant discussed all of the colleges that I was thinking about, asked me questions, and helped me to figure out ways to narrow it down, and figure out what was right for me. But the best thing about the top college counselor that I worked with is that she truly cared-I never got the feeling that she was annoyed or that I was just another client-she truly cared where I was going, that I did the best that I could, and that I was happy.
Student 5:
I have never been a student that has been set on a certain college, so College Connections helped me compile a list of schools that I felt passionate about. My consultant made a time line for all essays, applications, and recommendations. My counselor truly went above and beyond the role I ever expected her to fill. She gave me confidence in my own writing and did everything in her power to make sure that I was accepted to every school that I longed to go to. She helped me brainstorm, edit, and perfect my essays, but made sure that I always did the work and that it was always coming from me. As an insecure individual concerning school, she made me feel brilliant. She responded quickly, and always kept me updated on due dates and with reminders. My counselor was truly the perfect college counselor because she didn't coddle (she expected great work out of her students and returned that with great work herself) but helped students with every concern. Both my parents and I feel it was one of the best investments they have ever made. She took all my stress away, while helping me to achieve the best work I have ever done. I was admitted to all the schools that I applied to except one. Without counseling from College Connections, I truly believe the schools would never know how truly well rounded I am. I don't think I would be accepted to a large majority of them without the help. Friends with much better grades and test scores were rejected from schools where I was accepted.
Getting to be first in admission results means careful and accurate planning. This is a difficult process to tackle alone and without the support of top college counselors. Our team of top college counselors work closely with students and families to assure their success and happiness. Find biographies of our top college counselors here: http://www.college-connections.com/about.html