Five Questions To Ask When Picking Your School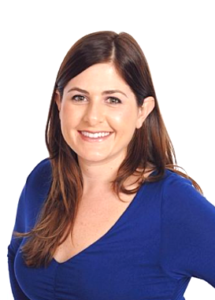 by: Jessica Brauser, M.A., LSW
Congratulations! You made it to April of Senior Year. The end is near, but there's one difficult thing you have to do before graduating (well, except for exams)! You need to pick your college or university. Many of you know where you are going because of Early Decision or Early Action applications, but for most, you are sitting in front of a few emails or envelopes contemplating the next step. Since nearly as many as one-third of college students transfer, according to a 2015 report by the National Student Clearinghouse Research Center, I want to offer five questions to ask yourself when picking your school, so you can avoid becoming part of that statistic.
How much will it cost? A big reason for transferring is that students just cannot pay tuition at some point during their education. Planning ahead is essential. Consider who gave you the best scholarship. Is it conditional? Would more award money from one of the schools influence your decision? If you have any questions about your financial aid package or think that you can get a better deal (yes! you can negotiate scholarships!), you need to call the universities at which you have been accepted and ask to speak with a financial aid counselor. They will be the best resource for helping you plan ahead and providing the resources you need to become a student. Sometimes picking a school depends on who will make it the easiest for you to focus on your new community and studies, not the tuition bill.
Do you have plans for graduate school? This is a question I ask all of my students because it has an effect on where they pursue their undergraduate studies. Students with significant goals such as Medical School, Dental School, Law School, etc. need to be in a college or university where they can thrive. They need to be at the top of their class, earning close to a 4.0 GPA, gaining internships and research opportunities, and taking advantage of the resources available to them. If a student with graduate school plans enrolls at a university that is too competitive, the student might sacrifice their long-term goals because they simply chose the "better ranked school." If they struggle to earn the proper grades, it will affect their graduate school applications. I have had many students choose their state university or a lower-ranked university over an Ivy League because they knew their long-term goal and recognized that being at the top of the class was the best way to get there. Being at a big-name school doesn't always translate to future success.
Have you traveled to the campus? Many of my students apply Regular Decision to schools they never visited because they knew that in the Spring that they would have more time to explore. That's the beautiful thing about Regular Decision – there's no commitment. But now that May 1st is approaching, you really should visit before making your decision. Simple issues such as the travel route can contribute to how you make your choice. Are you comfortable with a 6-hour drive every time you want to go home to visit your parents? What's the average airplane fare and how easy is it to get to the local airport? Physically going to campus and envisioning yourself as a student is critical for finding the right-fit university. Colleges and universities can change your lifestyle, so make sure you are comfortable with what you choose.
Have you had conversations with current students or friends who go there? I hear from some students that they hated a particular school because when they visited they sensed a deserted town and there was nothing to do. It turns out, the student drove through the wrong side of town, completely missed the downtown area, and it happened to be a study period, so most students were hunkered down preparing for exams. For that reason, it's interesting to hear why some students decide against a school — but at this point, you need to find out the real deal about your schools. If you don't have friends who go there, call the admissions office and ask to connect with a current student. Ask the questions that are important to you, and find out the truth about social life, academics, and issues on campus. It's great to have someone who's already gone through Freshman year who can share tips on the best courses to take, dorms to request, and restaurants to visit, amongst many, many other topics.
Will you be able to study what you actually want? Not every college offers the same exact major or sequence of courses within an area of academic study. At this point, you might have applied to five schools that offer various undergraduate business curriculum, but some lean more towards economics while others lean more towards entrepreneurship and hands-on case studies. Similar examples of different course options are true for many different fields of study (engineering, neuroscience, film studies, pre-med, etc.) Now is the time to look deeply into the colleges and majors where you have earned acceptance and find out which of the programs will give you the learning experience that you most prefer. In many cases, students have been accepted to their dream university, but not to their dream program or college within that university. Which do you prefer? The dream college or the dream area of study? It's a tough question, but if you are honest with yourself, you should find your answer.
College Connections offers support for financial planning and making enrollment decisions.